The current seller's market that predominates Santa Barbara real estate provides a unique opportunity for marketing your home to
move-up buyers
. This is a specific target market, so focusing on ways to make your home more appealing to this particular demographic is essential.
What motivates a move-up buyer?

Potential home buyers seek to "move up" for various reasons. They may simply want a larger home to accommodate changing needs. Or perhaps they are seeking top-rated schools or a better quality of life. Sometimes they are merely at a different stage of life and find that their current home no longer meets their needs.
Whatever the reason, it's essential for sellers to know what a move-up buyer is looking for to make their property for sale in Santa Barbara more appealing to this vital group of home buyers. The first thing to remember is that a move-up buyer enters the home search process with a specific idea of what they want from a house. That means you need to adjust your marketing to make your property for sale in Santa Barbara stand out. Here are seven ways to market your Santa Barbara real estate to move-up buyers.
1. Space to grow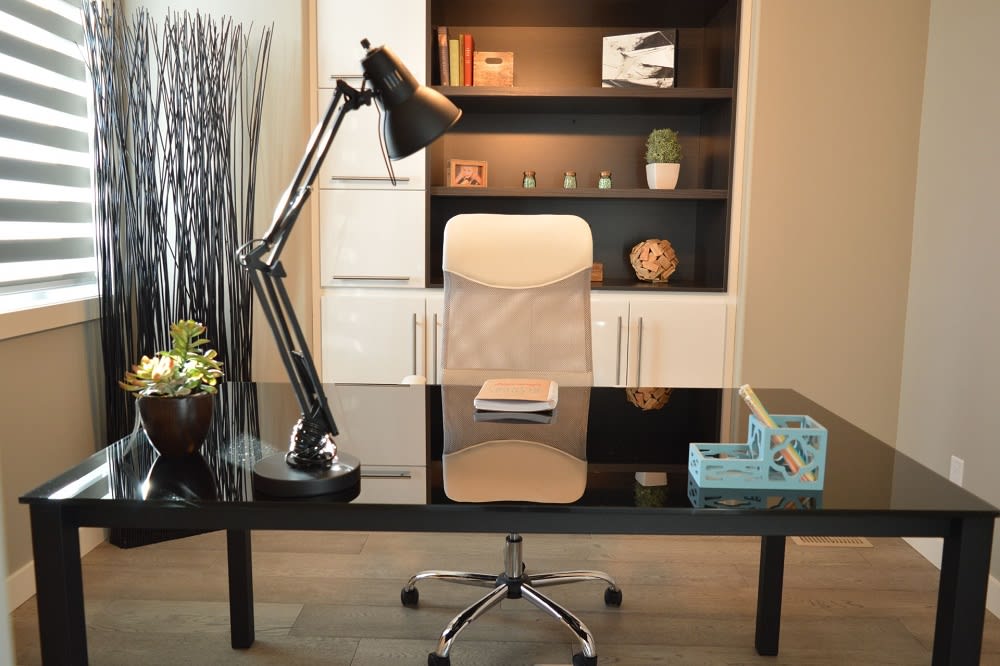 While personal reasons may vary, most move-up buyers are looking for more space. That means your marketing should emphasize room sizes and flexible living spaces that can be converted to meet specific needs. If your home has a large yard or outdoor living space, make sure it's front and center. Include details about outdoor spaces and ways to use rooms or areas in the property differently. Home offices and dedicated study spaces have become increasingly important in recent years, so those are some things to think about when marketing your property for sale in Santa Barbara. Additional bedrooms and master suites also appeal to those looking for more space and privacy.
2. Opulent details matter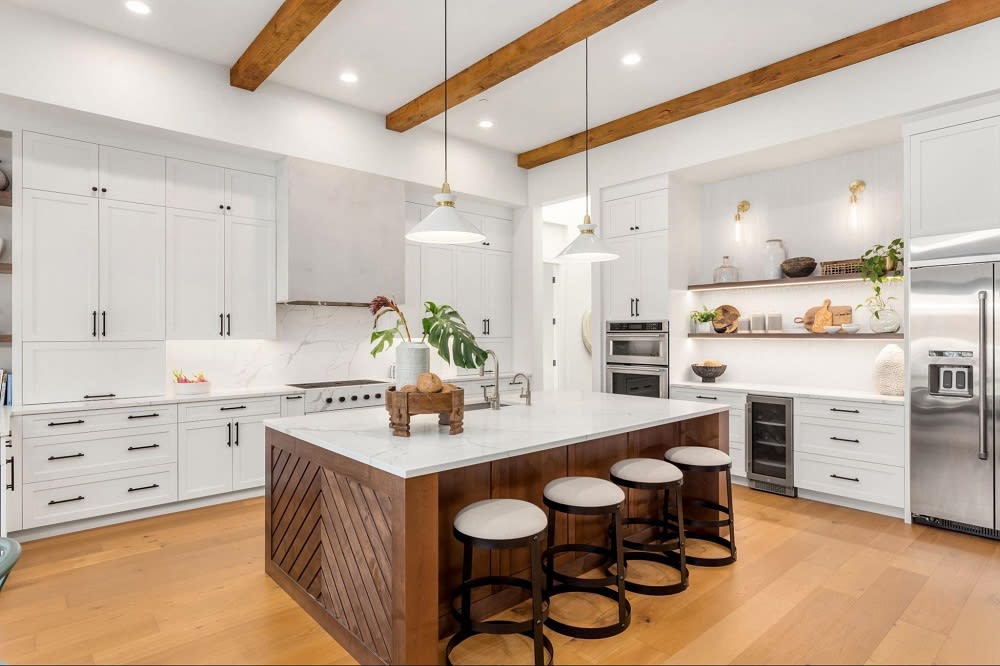 Photo courtesy of Shutterstock
Apart from more space, move-up home buyers are also looking for upgrades in their home that elevate it above the ordinary. Superior craftsmanship, custom cabinetry, and high-end materials are essential to buyers seeking a more exclusive luxury home. Their first home may have been more of a "cookie cutter" builder's grade construction, so unique details that create a sense of customization are important. Adding stylish new light fixtures or upgraded faucets can make your Santa Barbara real estate shine even if your current home doesn't boast luxury details like these. If your home features luxurious details like gourmet kitchens, space for entertaining, or elegant gardens, ensure these standouts are highlighted when you have photos or videos taken.
3. Tell an authentic story

When a potential buyer makes an immediate connection with a home, chances are they will go above and beyond to purchase it. Authentic storytelling has the power to evoke a strong emotional response, so before you write a dry "just the facts" description of your home, think about what you have loved about it. What lifestyle does your home lend itself to? What are the community and neighborhood like? Is it an idyllic place to raise a family or get involved in a close-knit community? Or maybe it has access to outdoor activities or natural beauty? Move-up home buyers are looking for more than a house; they are looking for a place that feels like home. You want to create visuals that tell your home's story and create staged spaces that give potential buyers the chance to envision themselves living there.
4. A place to connect with others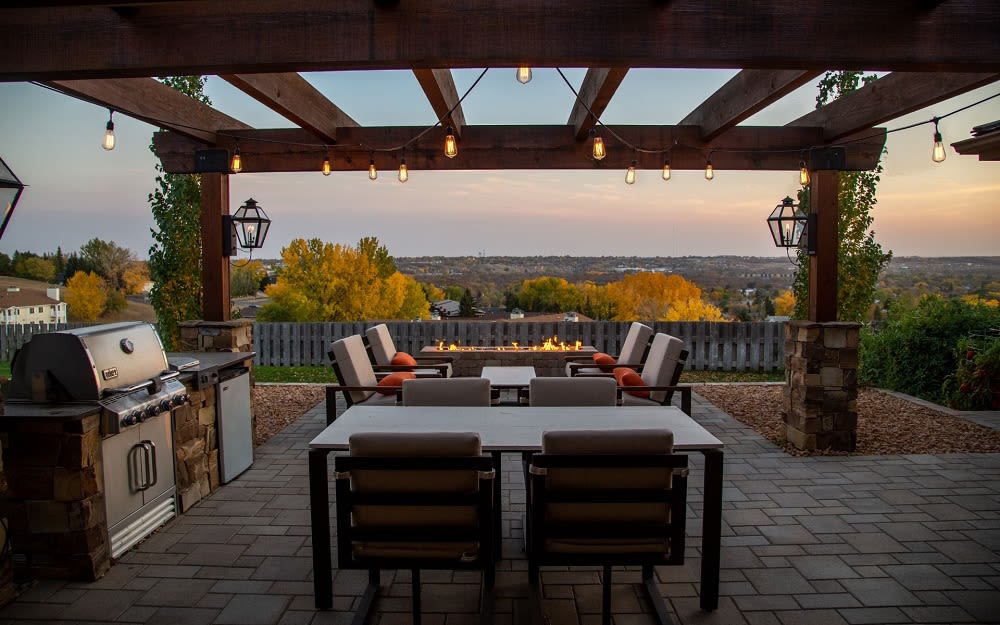 A home is not just a place to live but a place to connect with family and friends. Homebuyers often seek a sanctuary where they can escape the everyday hustle and feel at peace. They want homes that feel welcoming, where they can connect meaningfully with others. Open floor plans, oversized kitchen gathering spaces, comfortable outdoor living areas, relaxing gardens, family rooms, game rooms, and other features that promote convivial gathering should be featured as well as details about the neighboring community.
5. An elevated experience

Most move-up buyers have already purchased a home before, so they know what to expect from the process. That means they will seek an experience focused on their particular needs and expectations. This is particularly true for buyers seeking luxury markets like Santa Barbara real estate. They want a curated experience that will match their expectations of moving up to a more luxurious lifestyle. For sellers, that means you should work with a real estate professional that is well-versed in listing luxury properties. They will have the networks and resources to create a custom buying experience for qualified move-up buyers. As a bonus, this high-end service also extends to the selling experience.
6. High-quality photography and video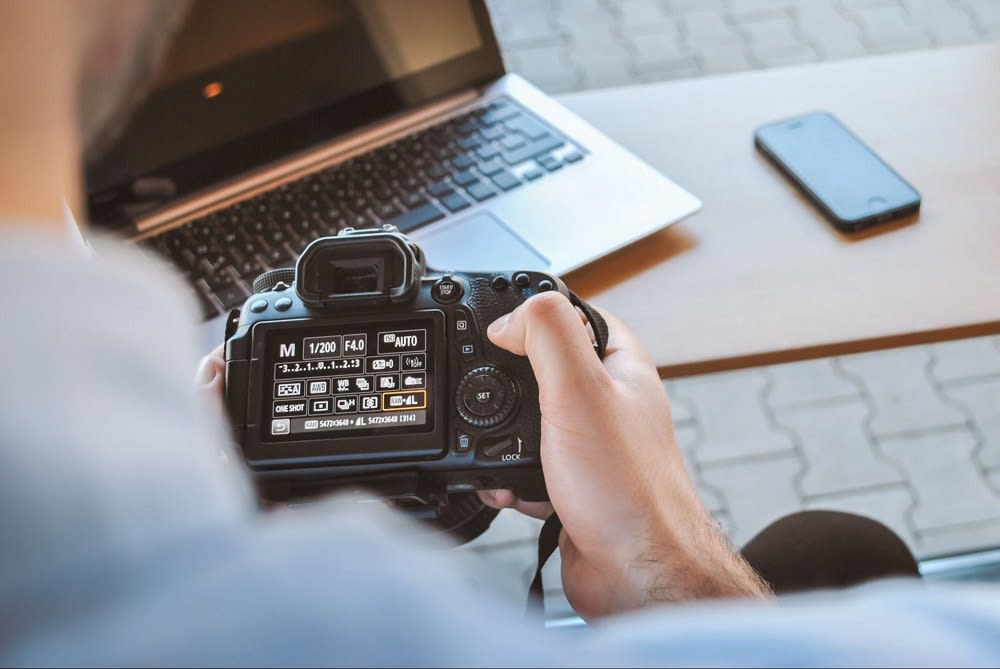 Even the most beautiful home will not do well if the photos and videos posted online are poor. Most potential home buyers decide whether to visit a home in person based exclusively on its
online presence
. That means sellers should ensure their home's digital presence is in the hands of a professional. A realtor working in the luxury home market will have the technology to create the most beautiful, impactful images and videos so your home will put its best foot forward and draw out potential buyers.
7. Work with a professional
Probably the most important way to market your home to move-up buyers is to work with a real estate professional like
Stephen MacFarlane
. He knows the luxury Santa Barbara real estate market. Stephen MacFarlane of Stephen MacFarlane Real Estate can help you effectively market your home and create an experience that will attract qualified move-up buyers.
Stephen serves the Santa Barbara, Goleta, Montecito, Summerland, and Carpinteria areas. In addition to clients looking to sell their homes to move-up buyers, he can help you find a first home, an income property, or a downsize.
Reach out to Stephen today
and find out what the best service in real estate is like.
*Header photo courtesy of Shutterstock