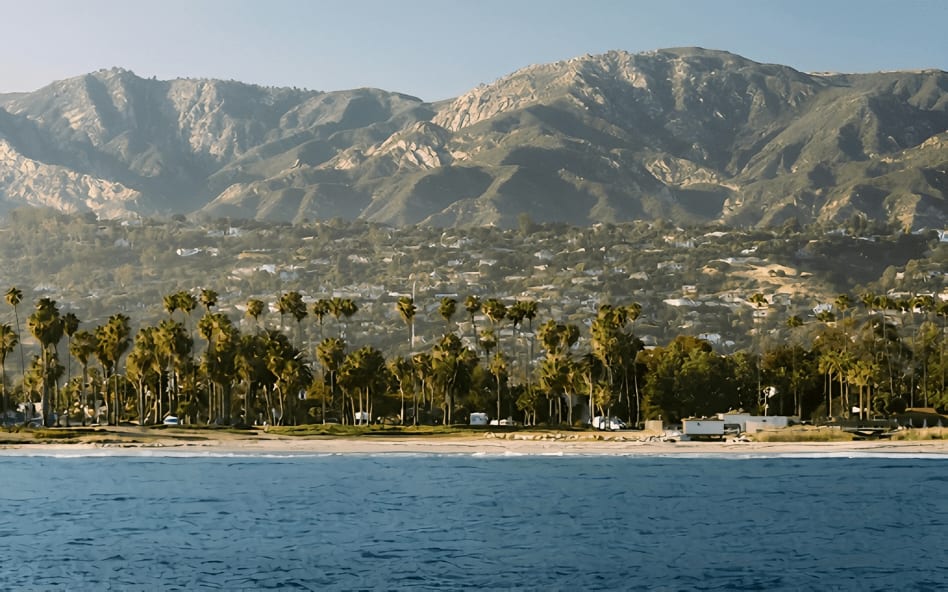 1. How much does the average home cost in Santa Barbara?

The average cost of a home in Santa Barbara can vary widely depending on the size and condition of the property. The median price for an average home in the city is between $1.6 - 2 million, making it one of the most expensive cities in the country to buy a house. However, this high average cost does not limit potential buyers from finding their dream home due to Santa Barbara's diverse range of neighborhoods and properties available at different price points.
2. How much does the average person need for a down payment?

Santa Barbara is a great place to consider if you are in the market for a down payment. The average person needs anywhere from 3-20 percent down, depending on a number of factors. It's important to take into account all aspects of your finances before making a down payment; some lenders require at least 20 percent down. This percentage can go down with assistance from structured mortgages like FHA loans or VA loans. Additionally, it's essential to discuss down payments with your real estate professional or financial advisor before you make any decisions. With careful budgeting and consideration of all expenses, down payments don't have to be an obstacle when purchasing property in Santa Barbara.
3. What is the average interest rate for a home loan in Santa Barbara?

Home mortgage rates in Santa Barbara vary depending on the individual's financial situation and creditworthiness. The average existing mortgage rate for a home loan in Santa Barbara is generally between 3.5 and 4.1 percent, though certain lenders may offer better rates for those with excellent credit scores or who purchase mortgage points upfront. In mid 2022 interest rates have significantly increased. It is important to shop around different lenders to find the best mortgage rate and payment plan that fits an individual's needs before officially committing to one mortgage provider. Please reach out if you would like any recommendations for mortgage professionals.
4. How much are property taxes in Santa Barbara?

Property taxes in Santa Barbara are competitive with other California cities and some of the highest nationwide. In 2020, homeowners in Santa Barbara County paid an average annual property tax of 1.152%. This rate is slightly lower than the national average of 1.189% but higher than many cities in other states. Compared to California as a whole, which averages around 0.822%, property taxes appear relatively high in Santa Barbara, reflecting the city's reputation for its coastal lifestyle, historic sites, and attractive neighborhoods. Despite the slightly higher taxes compared to other areas, Santa Barbara remains one of the most desirable places to live for its mix of culture and nature that justifies the cost for current and prospective homeowners.
5. How many people are moving to Santa Barbara each year?

Santa Barbara is becoming a more and more popular place to live each year, as people from around the country are moving into homes in this beautiful and scenic city. Some reckon that the number of people that move to Santa Barbara every year has increased by about 10% over the last few years, and all signs indicate that growth will continue into the future as more and more people are attracted to its natural beauty, diverse culture, and excellent job opportunities. Whatever the precise figure for new arrivals is, it's clear that Santa Barbara is becoming a highly sought after destination for those in search of a better life.
6. What is the Santa Barbara real estate market like?

Santa Barbara's real estate market has been growing steadily in the past few years, and 2023 will be no different. The number of houses sold keeps increasing, and median prices look more attractive than ever before. Santa Barbara is a desirable area with many top-notch amenities that attract people from all over the United States. Real estate professionals note that Santa Barbara's real estate market is particularly appealing to those who are looking for a peaceful residential lifestyle, since Santa Barbara offers gorgeous scenery, great schools, a diverse population and plenty of outdoor activities. All these factors make Santa Barbara one of the most desirable places to buy a home in the US - Santa Barbara is definitely on the rise!
7. How can I find a good real estate agent in Santa Barbara?

Finding an experienced realtor in Santa Barbara is an essential part of the real estate process. With a vast array of real estate options, it's important to assess your needs and find a realtor that specializes in the specific areas you are looking for. Interview several realtors and ask them questions about their experience and qualifications. To find the right realtor who can guide you through the real estate process, do research online and look up customer reviews to get an understanding of their customer service. Don't be afraid to ask friends and family members who they have used because satisfaction from previous clients is usually one of the best indicators in helping you decide which realtor to use. With some diligence, browsing, and research, you're sure to find a great realtor for your real estate needs in beautiful Santa Barbara!
8. What are some things to consider when buying a home in Santa Barbara?

When buying a home in Santa Barbara, there are many things to think about. While it may be quite a bit pricier than some other areas of the country, there is a reason why this California destination is one of the most popular spots on the West Coast. When evaluating homes in Santa Barbara, it's important to consider the location, housing market trends, and any potential rewards or drawbacks associated with living in an area like this. In addition to being close to some of the most beautiful beaches and scenery that California has to offer, homeowners should also be aware of any safety concerns for the surrounding neighborhoods. Finally, taxes as well as homeowner association fees or pet restrictions may factor into one's decision when selecting their dream residence here. All these factors go into making Santa Barbara an attractive destination for new homebuyers everywhere.