Home renovation
projects can get out of hand if you're unprepared. Strategic planning is essential to the success of any home renovation project, which is especially true for investors looking to flip a property on high-end markets, like the Santa Barbara real estate scene. In these situations, understanding the risk versus reward is key.
It's essential to assess the potential return on investment, come up with a timeline, and work with an expert agent like
Stephen MacFarlane
who's experienced in flipping homes for the most profit.

So, if you're looking into Santa Barbara beachfront property to flip, read on for a guide to making your renovations as stress-free as possible!
1. Renovation project versus your return on investment
Calculating your ROI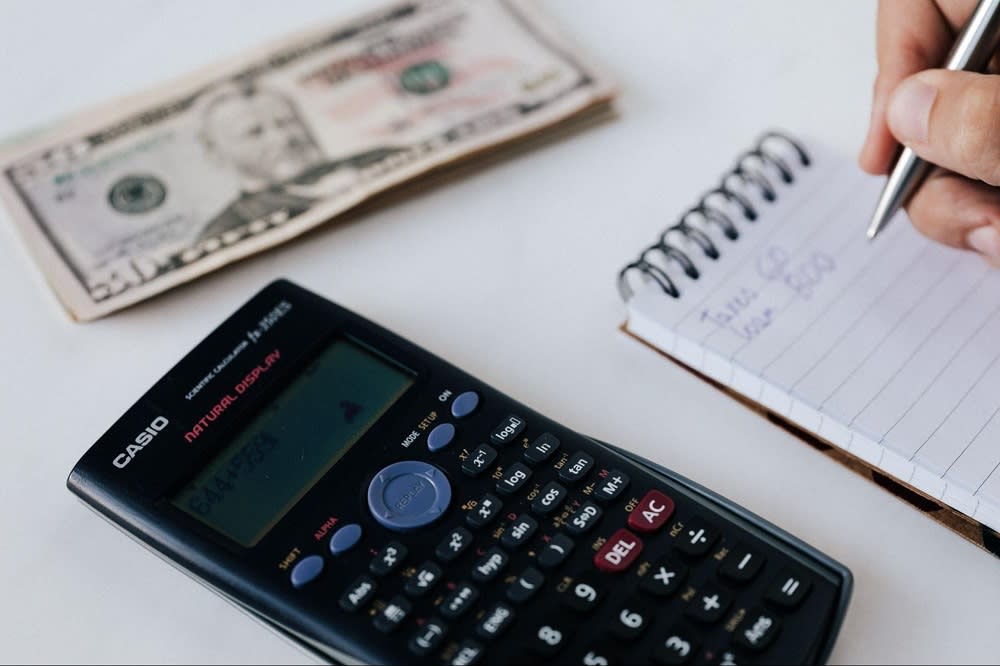 Photo courtesy of Pexels

When looking for the best real estate to flip, several factors need to be weighed. For example, the home needs to be in a pristine location, ideally showing economic growth. For example, highly sought-after locales like Santa Barbara are prime locations where beachfront property, like Santa Barbara ocean view real estate, tends to appreciate over time. The primary factor affecting your return on investment is the cost of renovations.
The general rule of thumb for flipping homes is to budget spending
10%
of the purchase price on the renovations. If you buy a home for $300,000 and invest $30,000 in improvements, you will need to sell it for $330,000 just to break even.

Even if you are not looking to flip a property on the Santa Barbara real estate market, you will still want to increase the value of your home when you invest in remodeling projects. Measuring the cost of needed improvements against the property's resale value will help you choose real estate better suited for a high ROI. If you plan to live in the home for several years, it will be easier to recoup your cost of renovations.
What to look for
Home renovation projects with the highest return on investment may involve
increasing the home's square footage
to stand out against other new listings in Santa Barbara. Completing additions to the kitchen, adding one or more bedrooms, and finishing basements are great ideas, although they will require an extensive time commitment.
What to avoid

Avoid home renovation projects that are out of the ordinary or only add aesthetic upgrades. These may cost you time and money without giving you the expected return on investment. Sunrooms are the perfect example, as they are often costly and don't appeal to a broad population. Look for easy updates like fresh paint and new tile and those that increase the function of the space, like adding cupboards and pantries. With these additions, your Santa Barbara beachfront property will look its very best.
2. Factors affecting the ROI of home renovation projects
Several different factors influence the
return on investment
of a home renovation project. The timing of the project, the type, and the location of the project are the three most important factors that can influence the return on investment.
Timing

If you are an investor looking to flip a home on the Santa Barbara, CA, real estate market, you won't want to tie up your funds with long renovation projects, which is especially true if you financed a portion of the home. The longer it takes for you to sell the house and pay off the financing, the more profit you are losing to interest payments.

If you plan to live in the home, though, time is your friend. The longer you own the property, the more the real estate appreciates and the higher your return when you sell. Let's not forget the joy you will receive from living in a home customized to your needs.
Type of renovation
Photo courtesy of Pexels

Any renovation project that adds square footage to the property will likely increase the home's value. However, as we mentioned before, these may not be the right projects for you to take on due to the time they take and the cash outlay required. Keep your goals in mind, and only take on renovation projects that meet your goals.
Location of renovation

Improvements to the kitchen and bath reap the highest rewards. Those two areas often make or break the home buyer's decision. Luxury buyers expect ocean view homes for sale in Santa Barbara, CA, to offer all the amenities in the kitchen and bath areas. Other rooms in the home, such as bedrooms, living rooms, and the office, can easily be re-arranged to suit the homebuyer's needs. But if the kitchen doesn't have the space needed, or the shower needs to be replaced in the bathroom, the buyer will likely walk away.
3. Standard home renovation projects
Kitchens and bathrooms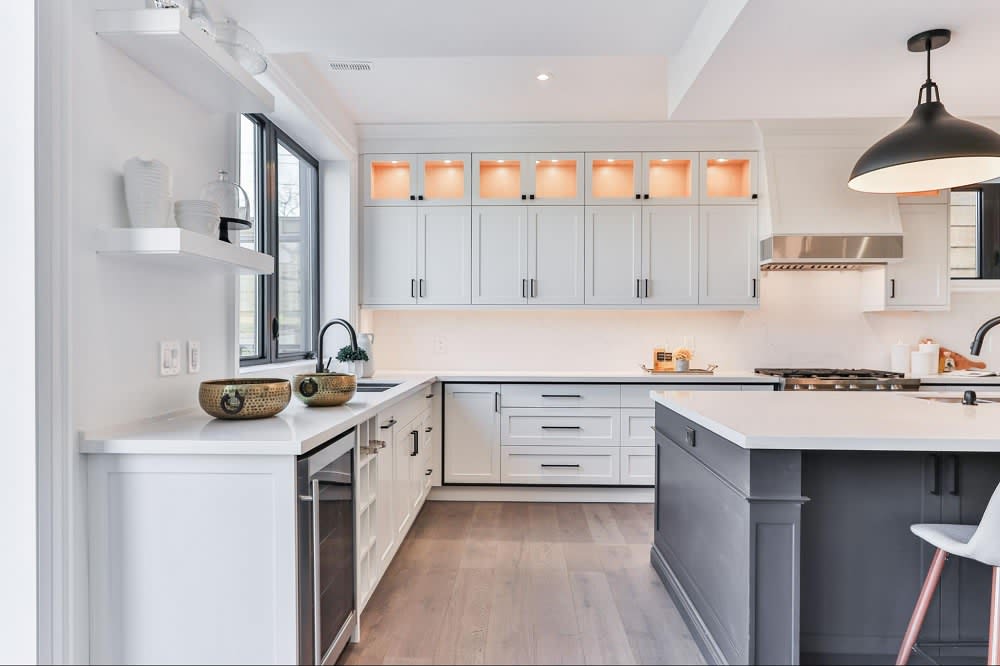 Photo courtesy of Unsplash
The most
common
remodeling projects involve the kitchen and bathroom. Even minor updates, like updating the tile and fixtures, can significantly improve the home's appeal. When weighing which projects to take on, think about the purpose of the space. If the kitchen doesn't have an island, adding one will increase the functionality. Upgrading the appliances is an easy and low-cost way to improve the value of the kitchen. Tubs are optional in the bathroom, but the shower is not. Replacing the shower door with a modern, frameless one will update the entire space. These are all fantastic options for making your home stand out against other Santa Barbara real estate for sale.
Roof and siding

If you are flipping a home, and a new roof or siding is the only update the property needs, you will likely see a nice return on your investment. If the property also needs other major updates, though, you may want to look at other options. It just depends on how long you plan to own the property. If you live in the home or are renting it, investing in a new roof and low-maintenance siding will provide a good return on your investment.
Hardwood flooring

Hardwood floors last longer than carpets, and engineered hardwood floors are eco-friendly. While replacing carpet is often the cheaper alternative and might be the right choice when flipping a home, hardwood floors are a timeless addition to make any space look more upscale. If you plan to live in the home, hardwood floors provide warmth and beauty unmatched by carpet.

If you own rental property in Santa Barbara real estate, switching to hardwood floors will save you money in the long run. The carpet will need to be replaced between renters, but hardwood floors will usually just need a good cleaning.
Adding a deck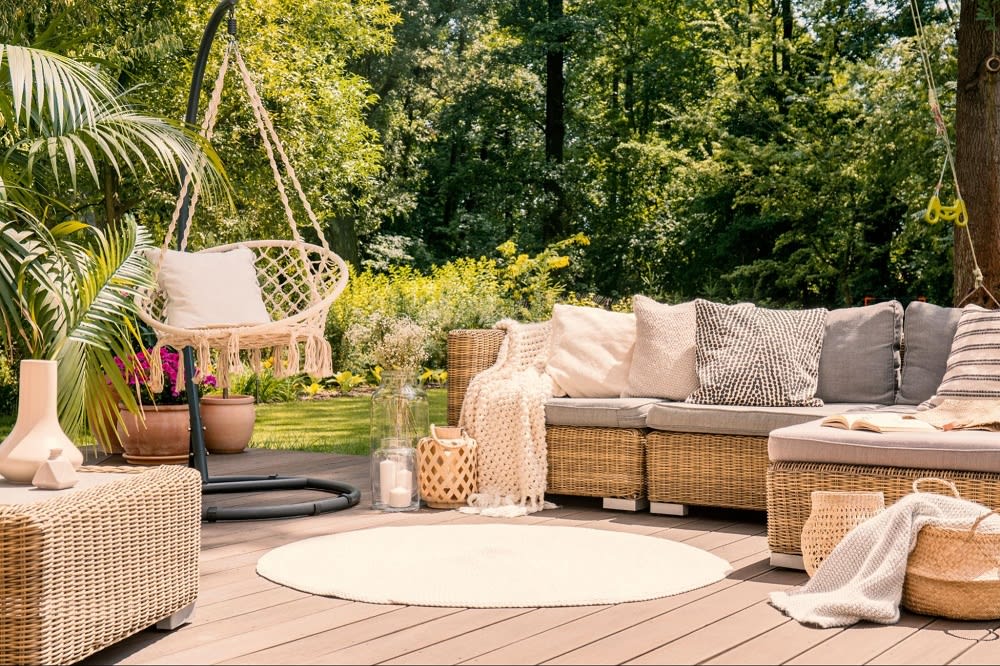 Photo courtesy of Shutterstock

Adding a deck or patio to the home can be a lucrative investment strategy for adding value to your property for sale in Santa Barbara. Adding or expanding the deck or patio will increase the size of your home while costing less than adding an entire room to your home. You can take this further and add an outdoor kitchen area with a built-in grill and space for a pizza oven. Firepits are another great idea.
4. Overall costs of home renovation projects

Whether you are living in the home, renting it out, or flipping it on the Santa Barbara real estate market, getting multiple quotes on the renovations and working with trusted contractors will save you time, headaches, and money. Some contractors specialize in certain areas of the home; others can renovate any room. Get quotes from both, and keep your long-term goals in mind. If you plan to do other projects in the future, you may want to work with a company that can provide all the services you need.
Either way, be sure you have a reserve budget for unforeseen issues. The current trend is to expect the project to take
50% longer
and need an additional 50% investment. If you are prepared for this, the entire renovation project will be smoother.
Finding the best property
Stephen MacFarlane
is an experienced real estate agent with expert insight into the
Santa Barbara
real estate market. As an agent specializing in investment properties,
Stephen
can help you find the best properties to suit your needs, whether you're looking at downtown Santa Barbara real estate or Santa Barbara townhomes. Let him be your guide to your next investment!

*Header photo courtesy of Pexels