At the height of a competitive seller's market where buyers vastly outnumber available properties, moving high-end real estate should not present much of a challenge. Clean up the house, stage it well, and take some high-quality photos, and you stand to earn a decent return on your investment.

For a renovated property, the stakes are higher. Considering the money pumped into the upgrades - and let's face it, it's by no means cheap to update what is arguably an already great Santa Barbara property - it's paramount that no money is left on the table.

In addition, time may or may not be on your side. If it's solely an investment play (you don't have to sell it before you can buy elsewhere), you'll consider a more flexible schedule to ensure you get the full value from the home. However, you want to sell as soon as possible and ensure it gets in front of the broadest possible audience to generate interest and secure a sale.

To reach those goals, the better prepared you are early on, the quicker your property will sell once the listing goes live.

Assuming the final touches are in place, let's examine prepping your renovated Santa Barbara home to sell.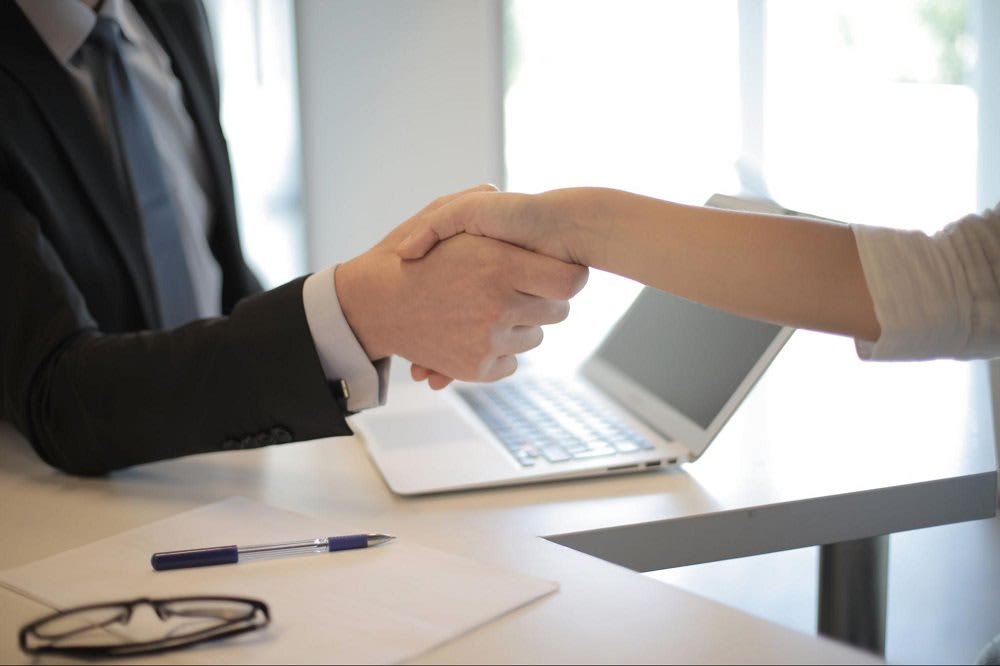 Partner with an Experienced Listing Agent

Regardless of the type of property you aim to sell, your first step is partnering with an experienced Santa Barbara real estate agent. Though you have a like-new luxury property on your hands, as we noted, it remains a challenge to generate every last cent of value from your sale.

In addition, the market isn't the same as it was at the height of the pandemic near the end of 2020. The market still favors sellers, but buyers are increasingly more savvy than when interest rates were at their historical low and every deal bordered on panic buying.

Today, buyers still don't mind paying asking or better for a home, but they expect the asset to be worth the market dictated premium. Even in a seller's market, great houses are overlooked and left to languish unsold on the market if buyers believe the price to be unreasonable.
Your Santa Barbara agent will help bridge that gap between your high-end property and the more discerning potential buyer.

A standout agent will help you with the following:
Researching the market and understanding your renovated property's place within it, including reviewing comps and recent sales, and those homes that most closely align with your improvements.


Marketing and advertising of your home's listing, including its MLS listing and the home's broader online presence.


Scheduling and coordination of tours, open houses, or special marketing events.


Working on your behalf throughout the offer, negotiation, and closing stages to secure you the best deal possible.
In addition, your agent will help coordinate the finer details of a Santa Barbara real estate transaction, including compiling the necessary documents and paperwork to ensure a smooth, error-free transaction.

When identifying the best agent to facilitate your sale, interview those who first excel at selling to Santa Barbara's high-end clientele (a roster of immensely satisfied clients serves as a great indicator).

Then zero in on those who specialize in new home sales and renovations. While the underlying skill-set might remain the same, there's plenty of nuance in selling brand new and newly renovated luxury to highly exacting buyers.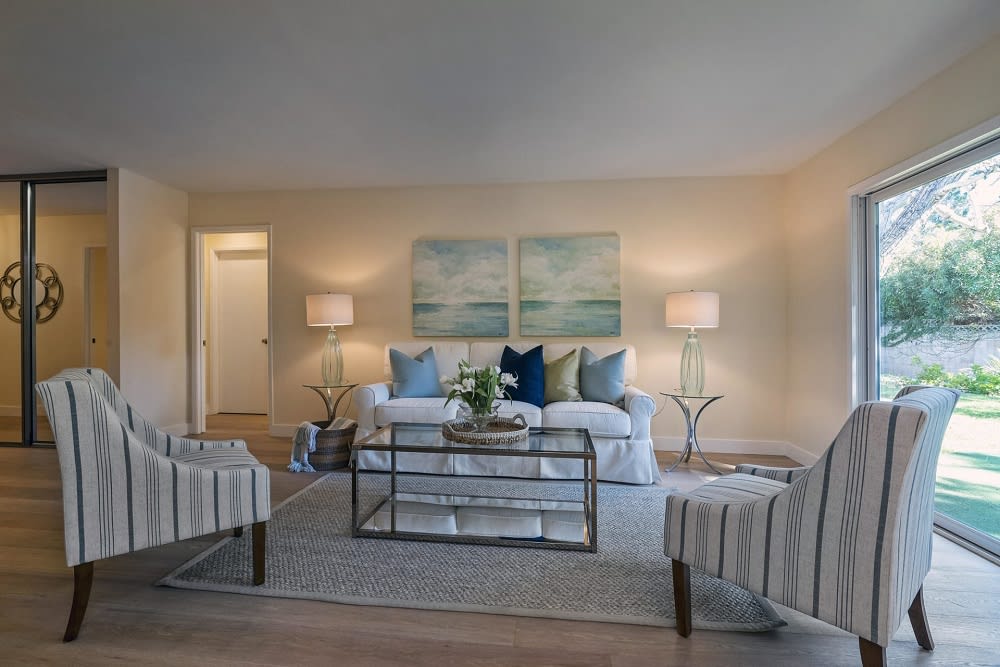 Physically Prep Your Home to Sell

Everything you've heard, read, or seen on tv about the value of prepping a home before selling and its positive impact on your ROI is true. Cleaning, depersonalizing, updating, and staging (including the home's exterior) create a clean slate for buyers to envision themselves in - they see their future, not your past in the house.

Even a renovated home, which, in theory, should hit the market in better condition than its non-renovated counterparts, requires plenty of TLC before opening its door to potential buyers.

Starting with the home's physical preparation, you'll want to ensure the house receives a deep cleaning. Depending on how extensive the renovation is and how well the contractors tidy up after themselves, this could prove an easy process or something far more involved.
Staging

If your property was empty or primarily vacant during the renovation, there's no need to depersonalize, and of course, the updates are spoken for. The next major step then is staging. To guarantee maximum impact and ensure you wow your target audience, work with your real estate agent on securing an accomplished, well-respected professional stager.

You'll want the property staged as if it were a work of art, but one that reflects high livability and captures the best of the Santa Barbara lifestyle. Focus on highlighting the home's versatility and spaciousness and key in on unique design elements or special features. Don't neglect the curb appeal, and make sure to play up the renovation and the home's transformation.

Well-conditioned and staged homes allow buyers to easily envision themselves living there. For investment buyers, they will quickly see the income and ROI potential.

Smartly-prepared homes show particularly well online - where high-res images and engrossing virtual tours and video endeavor to capture an audience's undivided attention. We'll touch on those aspects next, but first, make sure your home is physically ready to accept discerning, demanding buyers both in-person and online.

Even the finest of Santa Barbara real estate, including those with a recent facelift, will always have room for improvement.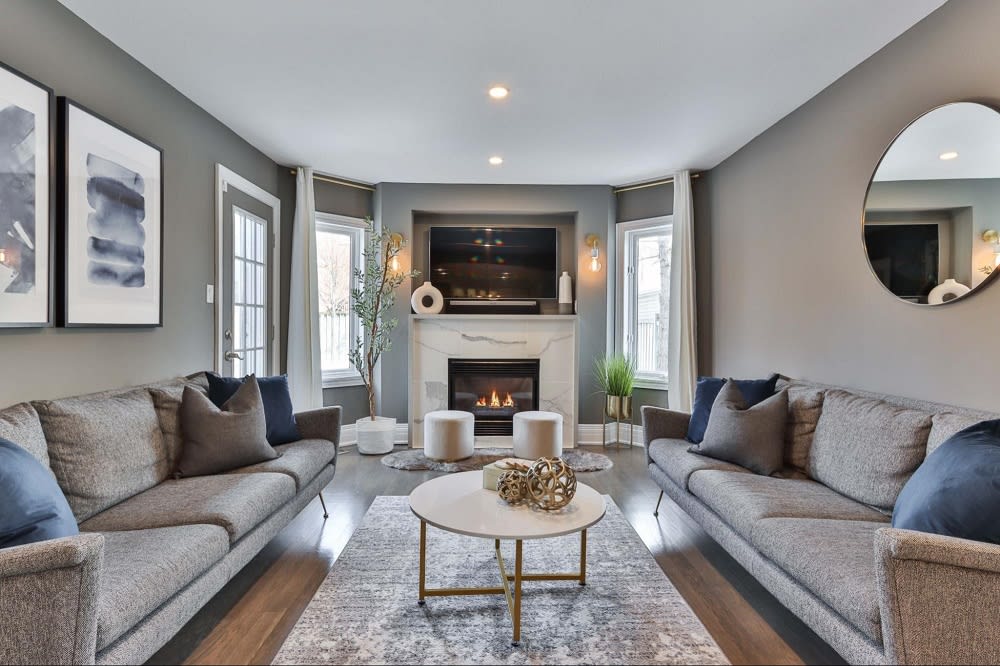 Digitally Prep Your Home to Sell

Once your home is physically ready to host in-person visits, it's time to prep for its online presence and digital marketing efforts. Your renovation's online listing is uniquely critical, considering many non-local buyers are interested in luxury Santa Barbara real estate. It's highly likely the property's eventual buyer doesn't yet live (or live permanently) in the area. Their first impression of your listing will come digitally.
Professional Photos

The centerpiece of any online property listing is the photos you post of your home. While videos and virtual tours provide movement to the property (see below), the pics get shared, scrutinized, and scrolled through repeatedly. They are the focal point of your digital marketing, from listing sites such as Realtor, Trulia, and Zillow to social media platforms like Facebook, Instagram, Pinterest, and even Twitter. As the word of your home's listing expands, so does the reach of your photos.

Don't leave this digital window into your home to chance. A well-connected real estate agent will coordinate a professional photographer to cast your home in its best possible light.
Videos and Virtual Tours

Much like professional, high-resolution pictures are a must in marketing your home, so is the virtual tour. The bridge between photo and video, virtual tours are popular as it gives buyers a chance to stop and look around as if they were physically in the home. That 360-degree perspective is vital to allowing your audience the opportunity to take in the house in far greater detail.

While video doesn't provide that same stop and smell the roses sensation of a virtual tour, it gives your Santa Barbara home movement. Video adds a cinematic quality to the proceedings, particularly when incorporating drone footing of your property, and fills the home with life instead of the more static nature of photos and virtual tours. It also is the ideal avenue to add another social media platform to your marketing push - YouTube.
Copy

One of the more underrated aspects of your online presence, the descriptive copy you feature in your listing tells the home's story. It's often read by would-be buyers and offers greater context to the property's style, personality, and livability, and in the case of your residence, its renovation.

Outstanding copy goes beyond a home's structural description. Instead, it paints a vivid portrait of its more unique and intimate elements and sells the lifestyle a buyer can look forward to.

For example, great copy doesn't just show the large first-floor den as a picture would. It illustrates it as a "flexible space designed for producing your most inspired work, hosting the thrills and chills of a family movie night, or welcoming close friends for a casual evening's competition with board games and wine."

Craft your copy so it's clear, accurate, easy to understand, free of errors, and is simple to segment or soundbite for use in social media.

Renovated homes offer a unique opportunity when it comes to marketing and selling and the story you get to tell.

An older property it may be, you're able to extoll modern or exotic materials utilized in the update. If you hired a noteworthy architect, designer, or construction contractor, you can celebrate their contributions to the project. Most critical, you can show the before and after; the property's transformation from a decent Santa Barbara home to something far more spectacular.
It's a story those with a stake in the American Rivera's real estate scene love to hear. More importantly, it's one that affluent home shoppers are ready to buy.
Ready to explore the best of Santa Barbara real estate? Contact Stephen MacFarlane today to start your home buying or selling journey. From Montecito real estate to Goleta or Carpinteria homes for sale, allow Stephen and his years of experience and expertise to be your guide to Santa Barbara's luxury real estate market.